Winter Holiday Decor Services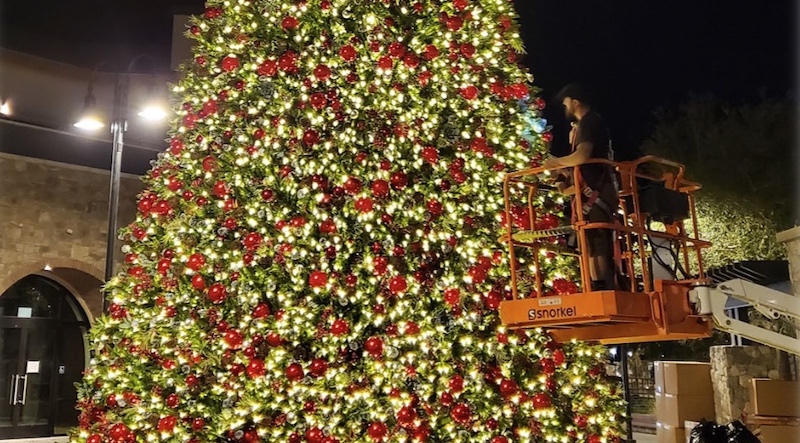 Installations
Celebrate this holiday season with professionally installed commercial decorations. Since 1994, we've specialized in the installation of holiday décor, refurbishments, and custom décor packages.
Our team of seasoned decorators have a background in set decorating and set construction in the film industry. Our crew includes certified aerial lift and forklift drivers. We have the right team and experience to handle all your holiday installation needs.
We're committed to providing winter holiday installations at reasonable rates. No matter your holiday budget, we'll work with you to develop a cost-effective, unique holiday display program.
Time to update your old decor? Or looking for professional, experienced installation of your current displays? We can help! Contact us today for a free quote.

Prop Rentals
Since 2011 our prop house has been acquiring a huge collection of modern, handmade, vintage and unique holiday décor props. We are always adding new pieces to our inventory and constantly inspired by our Set Decorator clients.
Click below to shop our fresh and high quality holiday props.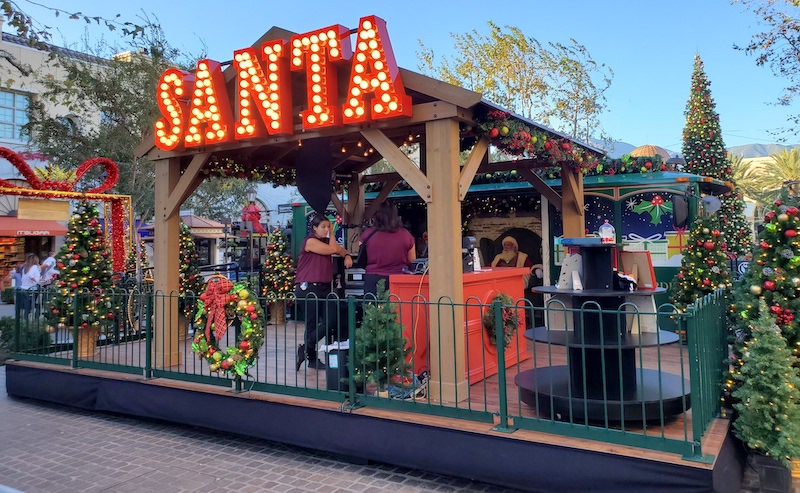 Custom Builds
Our fabrication shop can build custom holiday decor to make your location unique and memorable. Bring us your Holiday inspirations and we will make them come to life.
Send us your reference photos, drawings, and we will send you a quote.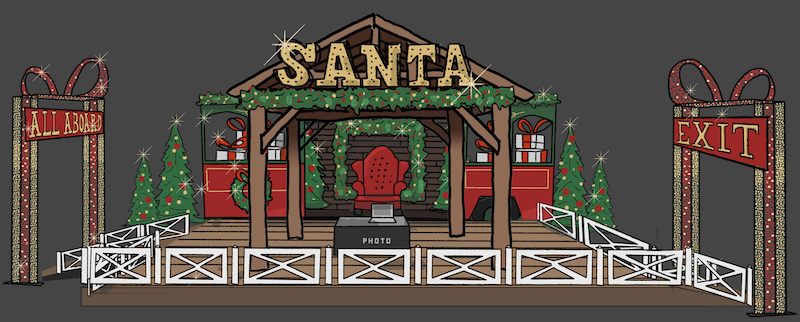 Design
Let our expert team of designers help create a truly memorable experience for your clients, patrons or friends. Whether it's designing large scale shopping mall projects or just a single beautiful Christmas tree for your party, we can make your holiday project one of a kind.
Tell us about your concept and we will design an imaginative and impactful holiday statement that you will find truly one-of-a-kind.
Contact us to arrange an onsite visit so that we can review your location and provide you with a proposal.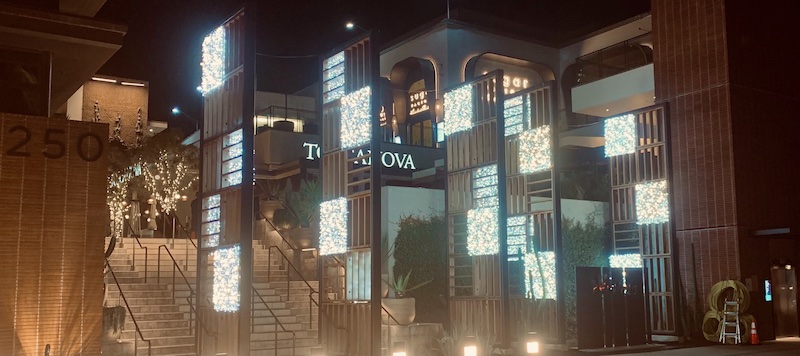 Lighting Programs
Our team has been installing beautiful and creative holiday lighting programs for over 20 years. Trees, landscape and architectural building lighting is our specialty. Let us help you make the season more bright!!
Contact us to arrange an onsite job walk so that we can review your location and provide you with a proposal.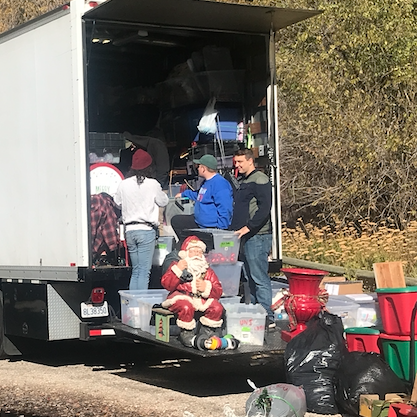 Deliveries & Pickups
If you need help getting your project to your location and back Frost is hear to help. We provide expert deliveries for your projects. Get your props where you need them and on time for your next event or production.