About Us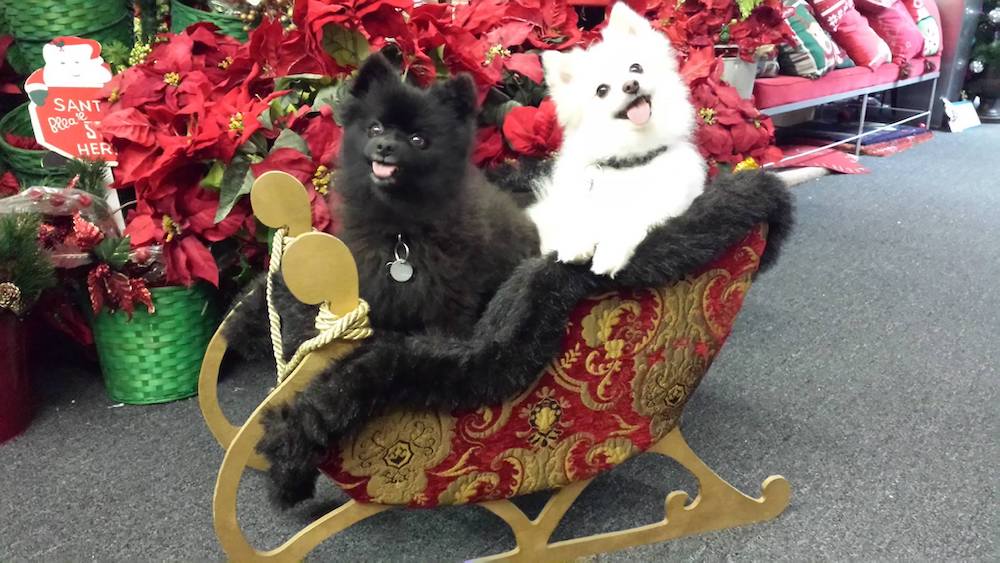 Frost Christmas Props is a full service Holiday decor prop house specializing in all your Holiday Decor needs. We have Giant Candy Canes, Santa Chairs, Christmas Trees, Sleighs and much much more!
Let our team of experienced elves help you create some holiday magic for your next production, event, or party.
Please email or call us to schedule an appointment to see our holiday showroom in Torrance, California. Meet Marjori and her expert team of Elves in person! We would love to find out what we can do to put the Holiday Cheer into your project.
Frost Christmas Props is a woman owned business and proud business member of The Set Decorators Society of America since 2011.
Our Story
Many Holiday seasons ago Frost Christmas props was started by our Lead Elf Marjori Madura. After graduating from The University of Southern California, Marjori went straight to work at the infamous Roger Corman Concorde Studios in Venice beach. From there she was immersed in the world of film making working in both the costume and art departments. Then she got the opportunity to 2nd unit direct several features.
During her tenure at the Corman studios she was approached by a shopping mall in 1998 in Los Angeles needing help with Holiday decorating. She grabbed her film making comrades to help and the project was a huge success. That night began the start of M&M Display which today now decorates over 35 shopping centers, many commercial buildings, and numerous events every holiday season.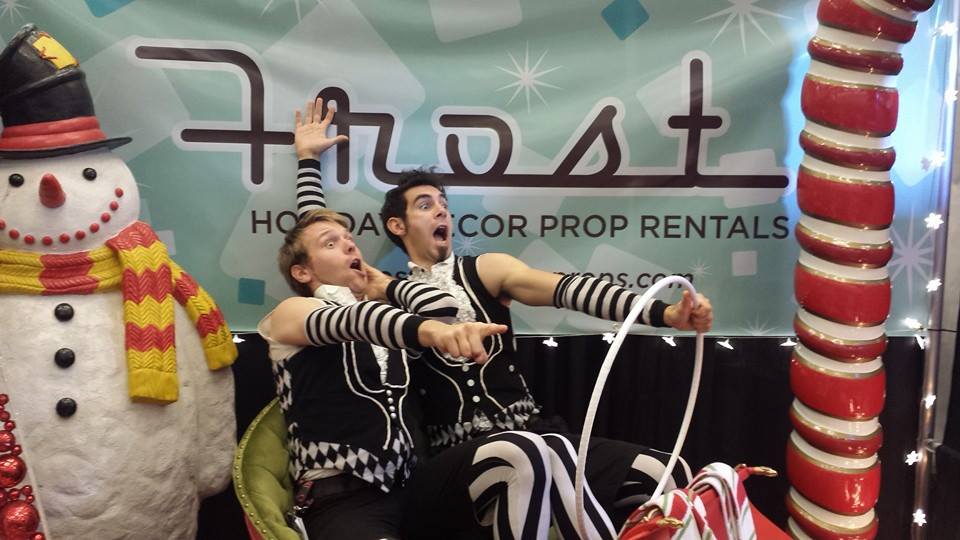 After a few years of collecting and storing holiday decor, the team came up with the idea to help their friends in the entertainment industry. Frost Studio Rentals was born and has been decorating projects large and small ever since. The collection of distinctive holiday props at Frost is ongoing and we are proud to serve our film industry clients with their unique projects.
Visit our Prop House
Visit Us
Due to the seasonal nature of our business, please call for an appointment before visiting.
Parking out front.
You can also email us at sales@frostchristmasprops.com.